Wednesday, February 23rd, 2022- Adelanto, California– As many as 10,000 people attended what has been coined The Peoples Convoy, in Adelanto, California.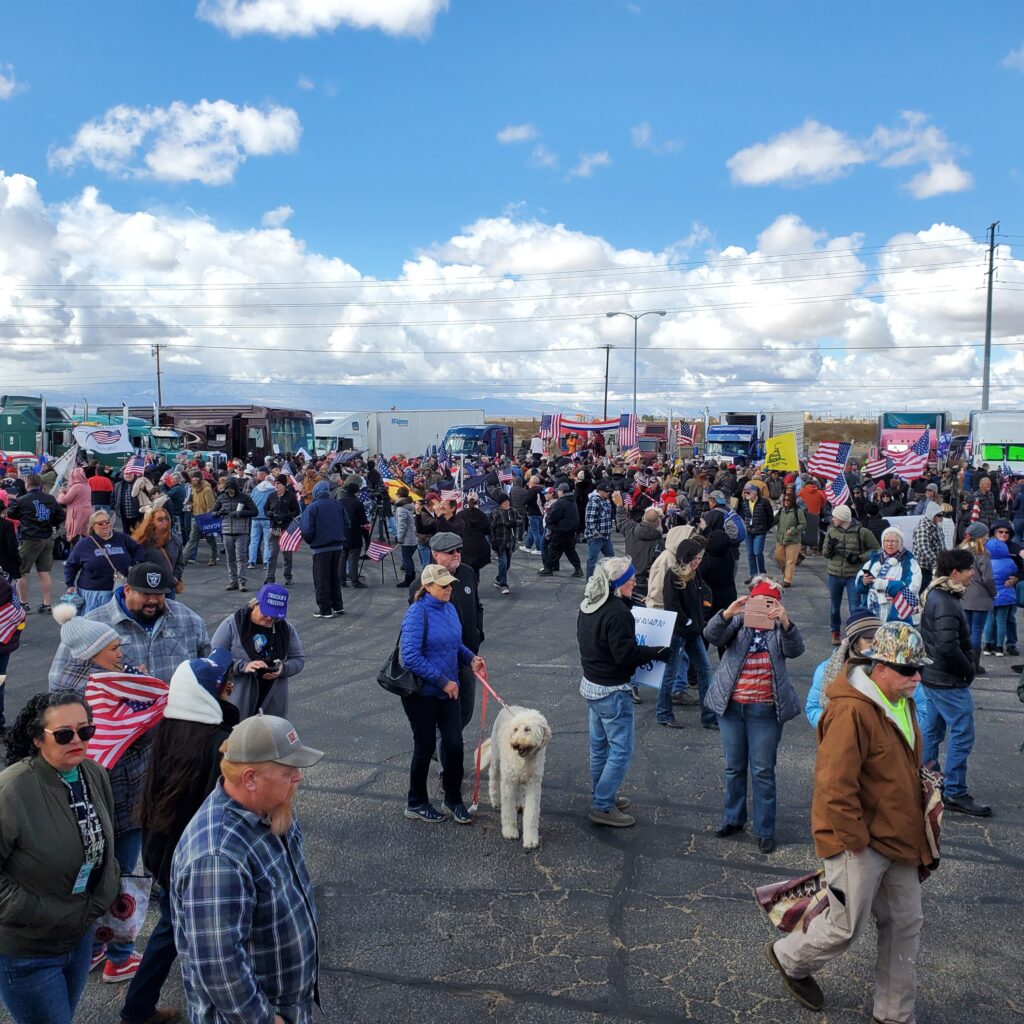 The convoy began at the Adelanto Stadium where the mayor, Gabriel Reyes, granted permission at the last minute for the event. The mayor, and his wife both spoke at the event.
Other speakers included event organizers, medical professionals, preachers and truckers. As many as 10k joined the event, and over 100 independent and mainstream media outlets. Most journalists were independent media who came from all over to document the event.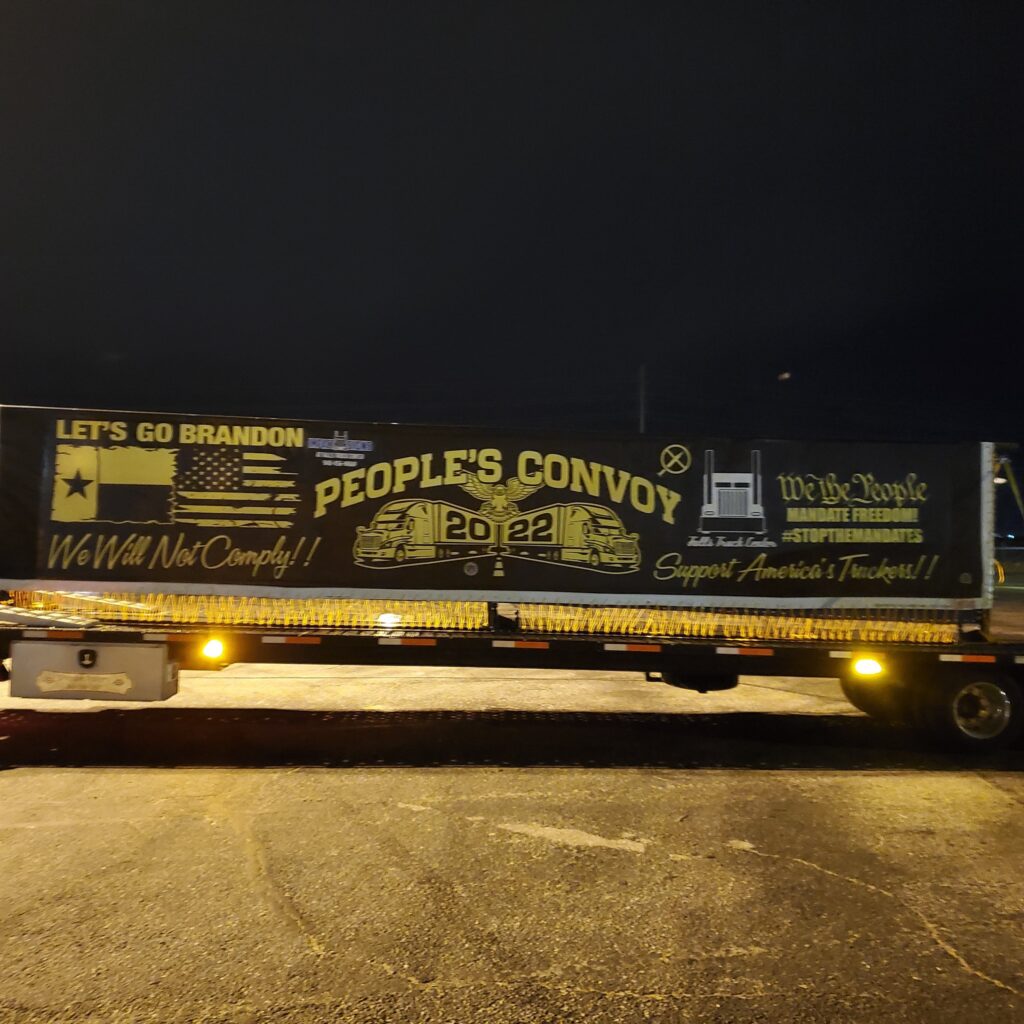 The convoy will head east, where it plans to arrive in the DC area in 11 days. Event organizers made it clear they will not be going into DC. The convoy seeks to abolish all vaccine passports and mask mandates passed in response to covid.
After the event ended, it took over 1 and a half hours for the parking lot to clear.