Hagerstown, MD – MARCH 24TH, 2022 – Standing on the stepdeck trailer Brian Brase brasingly took the stage. In the middle of his 30 minute speech he announced The Peoples Convoy will be pursuing legal action against DC metro.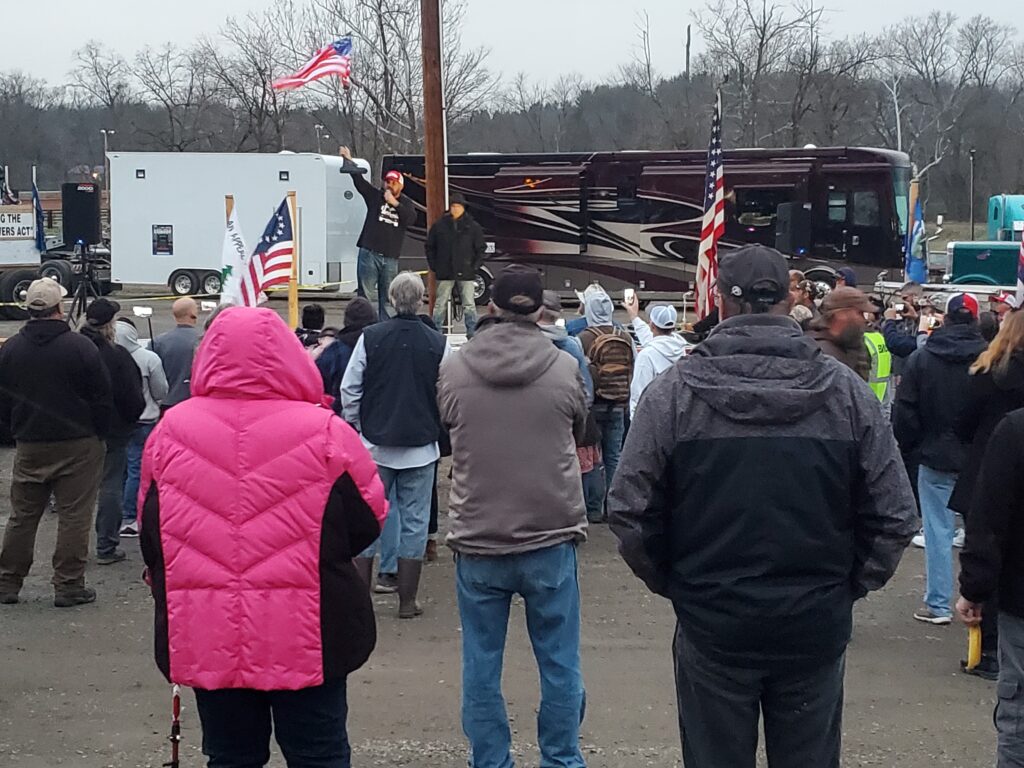 In an attempt to block the convoy from entering DC. DC Metro has repeatedly blocked the exit ramps, to stop the convoy from exiting the interstate.
After he gave the announcement I asked if he could provide more details about what the plan action may be. All he could tell me is with certainly is "we are taking legal action".
We will add details as the events unfold.