According to Google's "Official Numbers", 104% of NH Has received Their First Dose
Look, I stumbled upon an interesting statistic that caught my eye today.
According to what Google considers official numbers 1,420,953 have received their first does in New Hampshire. But there's a problem with that number…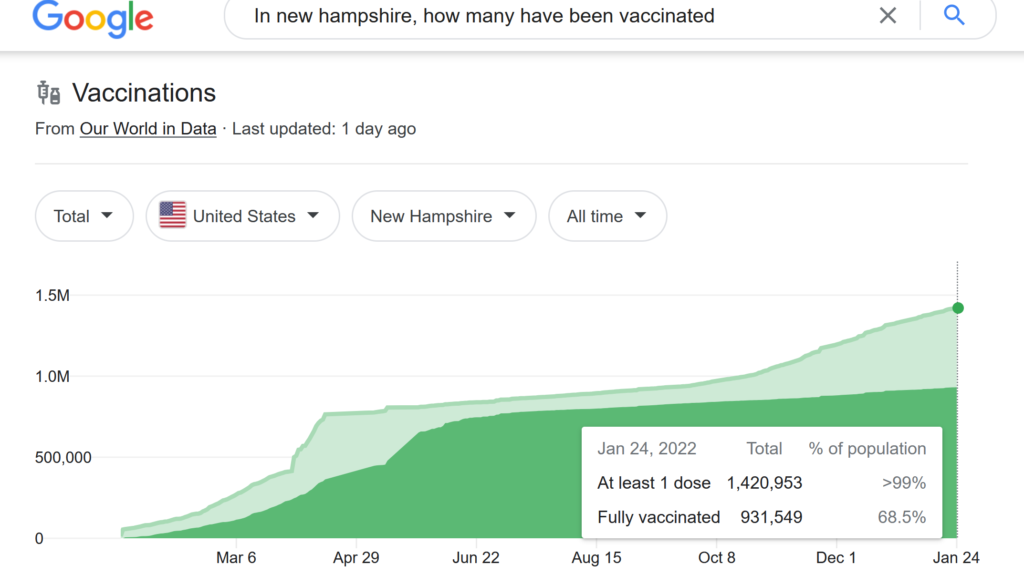 Because the population of New Hampshire is only estimated to be at 1.36 Million.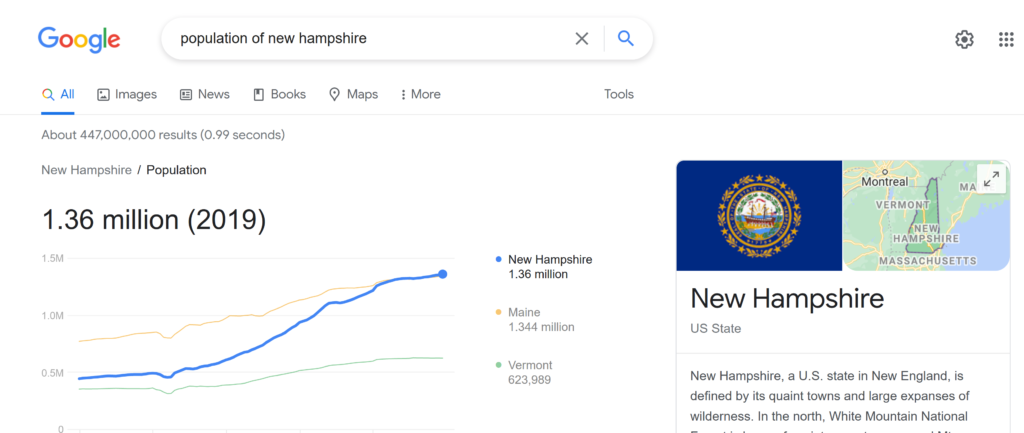 To make matters even worse.
The 104% number is based on New Hampshire's entire population. But according to Google only children older than 5 can get the vaccine.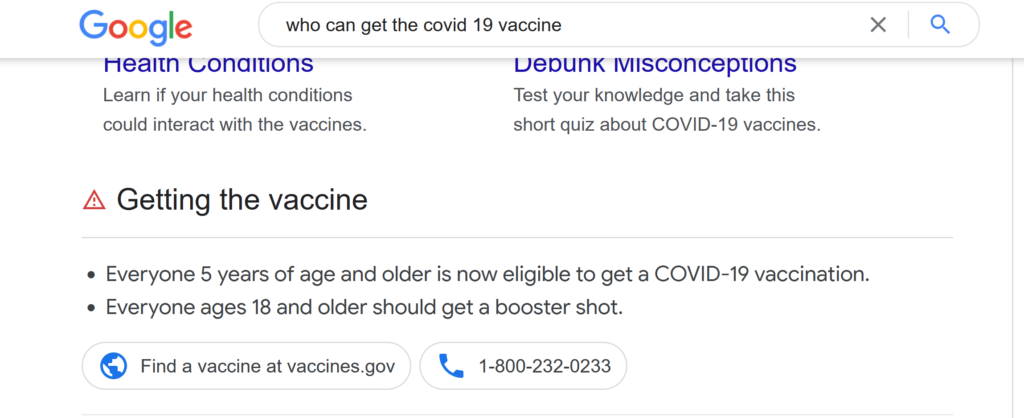 And according to Google, 4.7% of the population of New Hampshire is under 5 years of age.

This means the potential amount of the population who could even receive the vaccine.
More specifically, this means about 63,920 of the 3.16 million in New Hampshire aren't eligible to be vaccinated.
Which means that the pool of people in New Hampshire even eligible for the vaccine is only about 1,296,080.
So according to Google's own numbers… over 109% of people in New Hampshire have received one dose of a Covid-19 vaccine.
How could this be?
So what is really going on with New Hampshire's impossibly high vaccination rate?
It appears that Google is showing search results that are providing medical misinformation.
This fact was brought to my attention when some shared this site, CovidTrends.net with me which tracks Covid related statistics. And this chart below immediately caught my eye.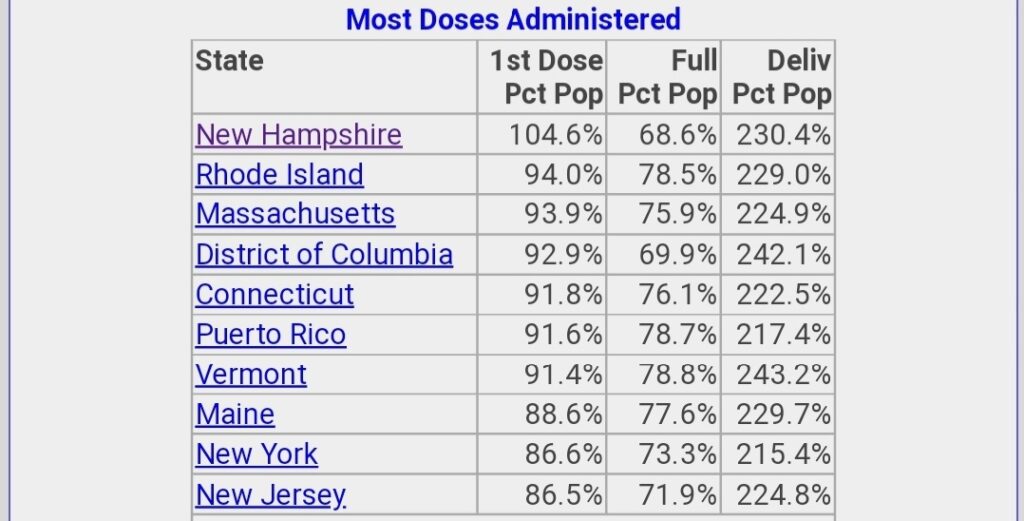 And I thought surely this site had it wrong. But sure enough, when you look into the matter. That is what Googles information suggests.
But even New Hamshire's own site tells a much different story. According to their site, only 62.7% have received one dose.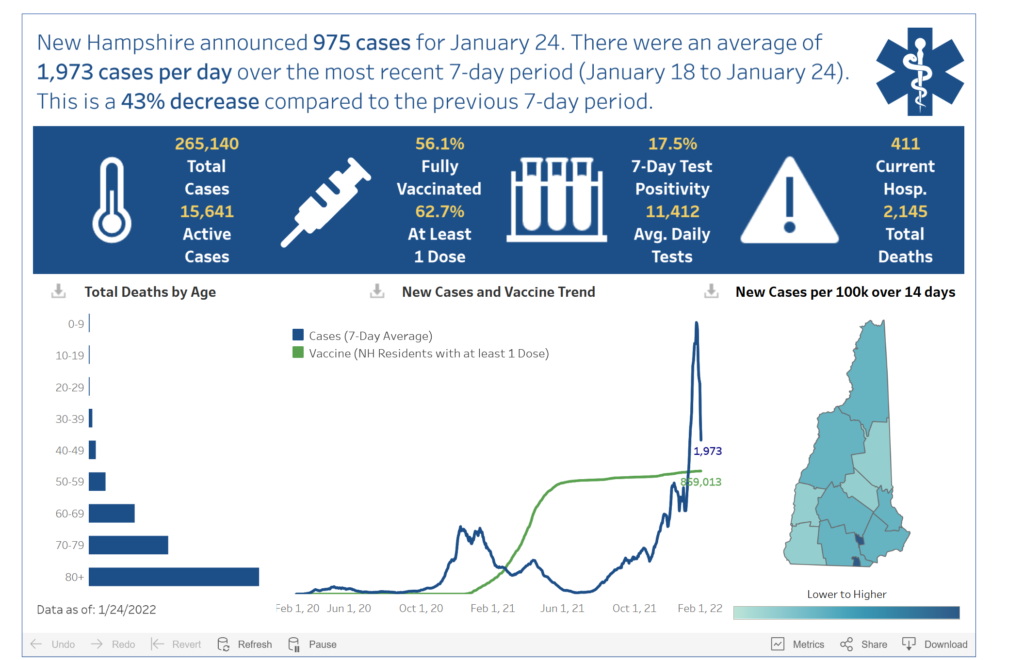 It appears that Google is basing their info on USAfacts.org, who must have made a calculating error.
But this begs the question? Why is this the top search result?
Is Google spreading medical misinformation?
Or are the numbers correct? If so, the only logical conclusion would be corruption…