Organic food has been becoming more and more prevalent in grocery stores across America.
Unfortunately, it is easy to fake organic foods, and some farmers have done just that.
In fact, four farmers have been sentenced in an organic food fraud scheme.
Get this, one was even sentenced to a decade in prison for fraudulently selling organic produce. This is the largest organic food fraud scheme in US history.
So what is the deal? Lets take a look…

Organic Food Fraud Scheme
A U.S. District Court Judge, Judge C.J. Williams sentenced Randy Constant to 10 years in prison for his fraudulent actions.
During the years between 2010 and 2017, Constant defrauded tens of thousands of consumers across America. These customers were buying foods, such as eggs and steak, that they thought were raised using organic food manufacturing methods.
Instead, this livestock was raised by feed that was falsely labeled as organic by Constant and his conspirators. Unsuspecting farmers were simply buying conventional livestock feed labeled as organic, and at an increased price.
"Thousands upon thousands of consumers paid for products they did not get and paid for products they did not want,"

"This has caused incalculable damage to the confidence the American public has in organic products."

US District Court Judge Williams
Constant, a 60 year old farmer, used his Iowa based grain brokerage to sell products he claimed were organic, at a rate which undercut other companies selling organic products.
On August 16, 2019, Constant was sentenced to 122 months in prison, along with three co-conspirators. Micheal Potter was ordered to serve 24 months, James Brennan was sentenced to 20 months, and James's father, Tom Brennan, was sentenced to three months behind bars. Judge Williams said that Tom Brennan's light sentence was due to his service in Vietnam.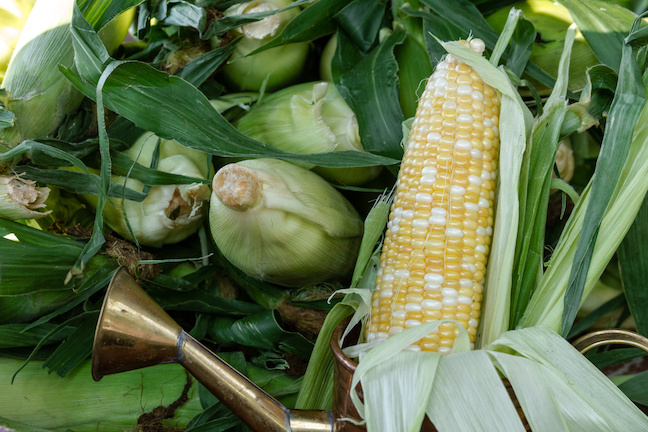 What Organic Foods Were Fraudulently Sold?
The two year investigation, which is still ongoing, uncovered that shocking amounts of corn and soybeans were sold; all of which were falsely labeled as organic.
On the bright side, most of these produce were actually sold as cattle and livestock feed. But the numbers are shocking!
What percentage of soybeans and corn were falsely labeled as organic?
During the year 2016 it is suspected that:
7% of Organic Corn
8% of Organic Soybeans
Were fraudulently sold by Constant and his conspirators.
How Much did the Organic Food Fraud Cost Consumers?
Assistant Attorney Jacob Schunk estimates between $250 million and $1 billion dollars were spent on these fraudulent grains. To defraud consumers and the USDA, Constant mixed small amounts of organic grain in with his grain which was conventionally grown, and not actually organic.

Whats the Bottom Line?
With Roundup exposure lawsuits numbering in the thousands, people are perhaps more vigilant than ever when it comes to awareness of pesticide exposure. This case isn't even over. A 5th co-conspirator has pleaded guilty and is still awaiting sentencing.
With this organic food fraud case undermining the public's trust in food manufactures, will we see an increase in public demand to increase food safety, and oversight?
Only time will tell...
Looking for more to read?