Kyle Rittenhouse's trial began with jury selection on Monday, November 1st.
Rittenhouse faces 6 charges including intentional homicide in the first degree.
But things aren't so simple.
But what is the trial about, and why is it such a big deal?
Here is what you need to know.
Police Involved Shooting Leads to Unrest in Kenosha, Wisconsin
On August 23rd, 2020, Jacob Blake was fatally shot after an interaction with police. Following the police involved shooting of Jacob Blake in Kenosha, Wisconsin, civil unrest ensued. Many took to the streets to protest and express their right to be heard, and demanded police reform.
Civil Unrest Attracts National Attention
The shooting and the protests garnered national attention and as a result protestors poured into Kenosha from other states.
Shortly there after, the civil unrest led to property damage and vehicles were lit on fire and some protestors chose to begin destroying property. Car Source, a car dealership received extensive damage as a result of the civil unrest.
Property Damage Leads to an Armed Response
The property damage arising from the civil unrest provoked a response from individuals looking to protect the property of the people of Kenosha.
On August 25th, 2020 Kyle Rittenhouse became one of these individuals. In an effort to help protect the property of a car dealership called Car Source, Rittenhouse traveled from his home in Illinois, armed with an AR-15.
While protecting the property of one of the Car Source Dealerships. Rittenhouse was involved in an altercation with a Joseph D. Rosenbaum. During the altercation, Rittenhouse shot Rosenbaum 4 times.
Shortly after Rittenhouse got involved in an altercation wit one Anthony M. Huber, who died as a result of the encounter. While trying to escape the scene, Rittenhouse was attacked by several individuals and shot a Gaide P. Grosskreutz in the arm.
Rittenhouse Turns Himself In
Following this altercation, Rittenhouse attempted to turn himself in to police by standing in the road and waving his arms. The police told him to get out of the road, and continued to drive past. Rittenhouse and his ride drove back to their home. Where Rittenhouse turned himself in in Antioch, Illinois.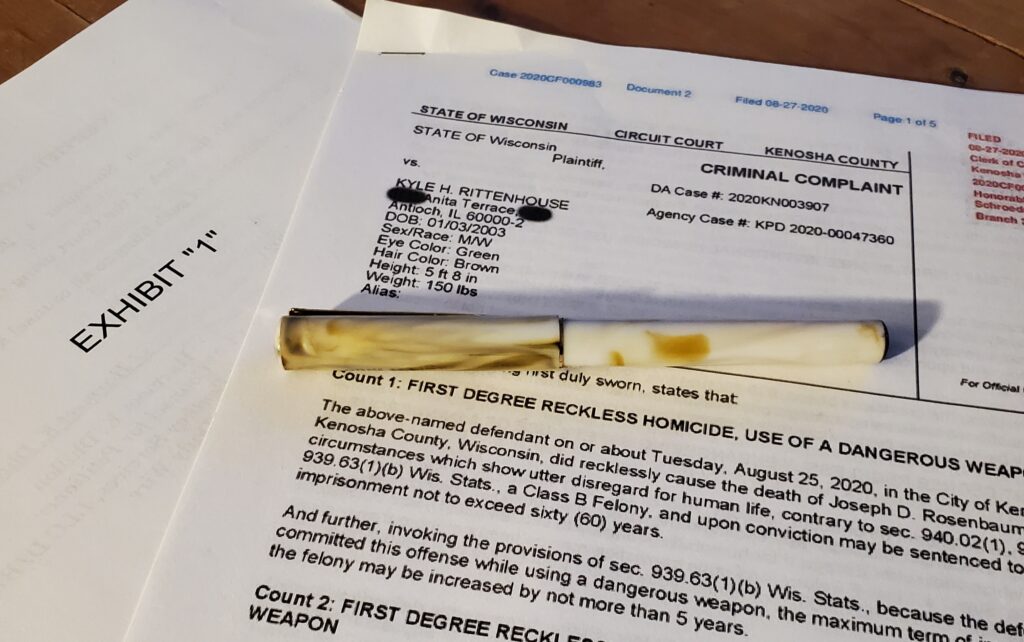 Charges Kyle Rittenhouse Faces
As a result of the incident, Rittenhouse now faces a 6 count criminal complaint.
Those 6 charges are:
First Degree Reckless Homicide, Use of a Dangerous Weapon
First Degree Recklessly Endangering Safety, Use of a Dangerous Weapon
First Degree Intentional Homicide, Use of a Dangerous Weapon
Attempted First Degree Intentional Homicide, Use of a Dangerous Weapon,
First Degree Recklessly Endangering Safety, Use of a Dangerous Weapon,
Possession of a Dangerous Weapon By a Person Under 18
Case Updates:
-The Weapons Charge 6 was dismissed by the Judge on Monday, November 15th
-Rittenhouse was acquitted of all charges on November 19th, 2021.