We know that someone breaking into our home is a possibility, but we all still hope that it never happens.
So to prepare for the worst, we upgrade our security systems, add extra locks to our doors, and research how to avoid common home insurance mistakes when looking for insurance to cover any damage or loss that occurs within our home.
Despite all of the precautions, the chances of experiencing a burglary in your home are still high. In 2017, the FBI reported that: "burglaries accounted for 18.2 percent of the estimated number of property crimes."
So in case the worst happens later on down the line, here's what you should do after your home is broken into so you will be prepared and ready to react appropriately.
Below are 5 Steps you should take after your home is broken into.
Step One – Call the Police
This is the first and most important step you should take after realizing your home has been burglarized. This step is even more crucial if you are home while the burglary is happening because you never know if the people breaking into your home are violent or not.
If possible, exit your home without being seen by the people who have entered your home, and if you are already outside of your home, do not go in until the police arrive.
It is a natural instinct to want to check on your possessions and your home, but for the sake of safety, it is best to avoid going inside your house until professionals have made sure it is safe.
It is also crucial for you to call the police right away because they may be able to catch the crooks if they are nearby. Like any other crime, there is a higher success rate of catching the guilty parties early on in the investigation instead of later on.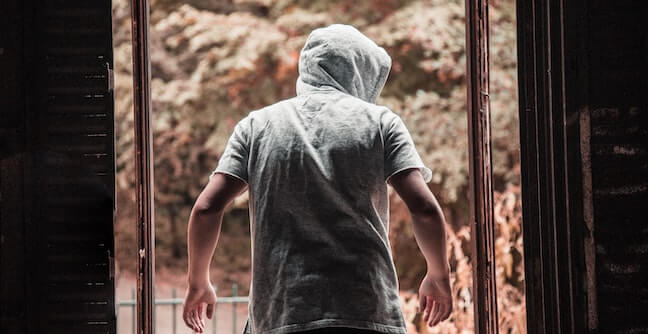 However, there is even a higher chance that you can receive your possessions back if the police are able to catch the crooks before they get away and try to sell your items for cash.
While communicating with the police, it is best to relay any and all information about the people who broke into your home (if possible), the time your home was broken into, and all of the items that are missing.
Here is some key information that is extremely beneficial to the police:
Descriptions of thief/thieves (age, race, gender, clothing)
The direction the thief went
The kind of car the thief was driving
Step Two – Look at Your Security Footage
This step only applies to those who have security systems installed in their homes, but if you do, it is another crucial step. Key information can be found on security footage and can help police catch the individual(s) who broke into and stole from your home.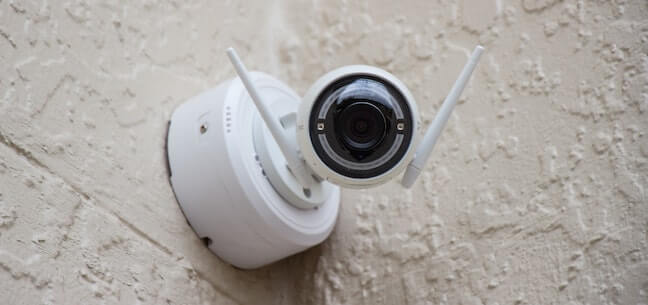 So it is best practice to review your security recordings after making initial contact with the police to help know that your security is assured.
If you do not have security cameras installed, I would recommend installing them. There are inexpensive versions that do not require a plan with a security company and can be purchased from various retailers.
Security cameras can also help you catch people who steal packages and break laws against porch piracy. 
Video footage can also help to identify the individual(s) who broke into your home. If you happen to know the person(s) or worse, live next to them, you may have to look into laws on how to deal with neighbor disputes and figure out if you will be pressing charges.
Step Three – Take Inventory then File an Insurance Claim
Before you follow through with this step, you may actually need to take inventory of what is missing because an insurance representative will request this information once you file a claim.
You may have to wait for the police to give you the all-clear before you can begin looking through your valuables to see what was taken.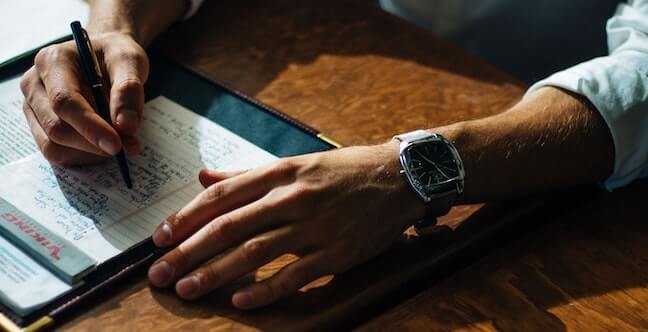 Once you have taken inventory, you should call your insurance provider within 24 hours of the break-in.
It is recommended that you have the police report and any footage or photographs of the incident to give to your insurer for proof that the burglary actually did happen.
In more difficult processes of the home insurance claim, you may need to provide proof that you owned the items you claimed were stolen.
This proof can be;
Receipts;
Pictures of your items in your home prior to the incident,
Or bank statements showing the purchase of the item.
Step Four – Clean Your Home Up and Spruce Your Home Security
This step may seem daunting because depending on how long the thieves were in your home, they could have truly made a mess of things.
So after both the police and insurance provider has granted you permission to clean up the crime scene, you should do so immediately.
Clean up any broken glass, remove broken furniture, fix broken locks or hinges, and redecorate your home to make it feel more homely again.
If you are unable to clean the house because it is too emotionally challenging or because there is a lot to clean, you should reach out to friends or family to help.
If there is no one available, you can find an inexpensive cleaning company to hire. Getting your home back to normal and enhancing your home security can help make your home comfortable for you again sooner than later.
Step Five – Receive Mental and/or Emotional Support
Experiencing your home being broken into can completely destroy your sense of a safe place, which for almost everyone, is their home. That being said, having your safe space snatched away from you by theft or burglary can be traumatizing.
That trauma can prevent you from growing comfortable in your own home, and in such circumstances, you should seek professional help.
Receiving guidance from a counselor or therapist who is trained with helping people heal from traumatic experiences can be the difference between you shutting down and moving forward emotionally from the incident.
The Bottom Line on Handling a Home Break-In
A break in can be stressful to say the least. But by following these 5 simple steps you can make the best of the situation.
Don't take it personally, unfortunately home break-ins are more common than most of us are comfortable with.
If you become the victim of one, do what you can to prevent another one, and move on.