What is the first thing that comes to mind when you think of smart cars?
For me, I think of a Tesla. Almost everyone has heard of Tesla's electric cars and innovative designs. However, smart cars are more than just that one specific brand.
There are smart cars that are way more affordable than Teslas, and they are actually more common than people think. Those who look into purchasing a smart car consider if they could save money on gas and they often ask are smart cars cheap to insure?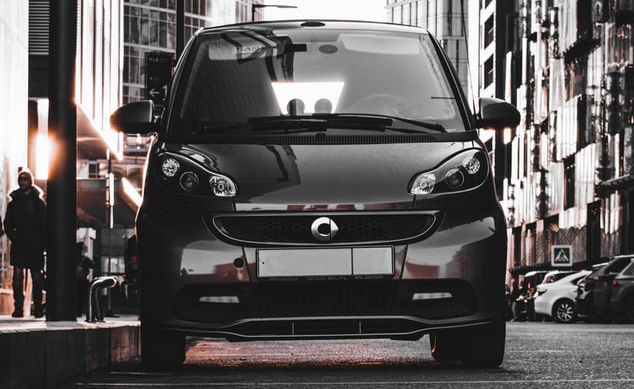 Compared to regular cars, smart cars can make operating a vehicle easier and more convenient.
However, with all that added technology, what provisions are in place to protect the well being of people if said vehicles' technological aspects malfunction during operation?
According to the National Conference of State Legislators,
"as the technology for autonomous vehicles [aka smart cars] continues to develop, it may be necessary for state and municipal governments to address the potential impacts of these vehicles on the road."
Since 2012, states have gradually increased legislation regarding smart cars as they become more common on the roads.
What are smart cars?
The term "smart car" is ultimately an umbrella term for a car that has technological advances. Recently this term has been most associated with a mini-compact, two-seater vehicle that is electrically powered.
Compact electrical cars came to the states in January 2008 by way of the carmaker, Smart USA. Compact electric cars are most popular in inner cities and promote being designed to get 40 miles per gallon.
"Smart" originally stood for "Swatch Mercedes Art." Creating this car began as a combined venture between Mercedes-Benz and watchmaker Swatch in the 1990s.
Unfortunately, the Smart brand cars exited the US market after the 2019 model year due to the slow sales combined with the expensive cost of homologating the car to the U.S.
Despite the Smart brand not selling newer models to the states, smart cars are still common on this side of the pond. As previously stated, "smart car" is an umbrella term that extends to all cars with technological enhancements.
So yes, that would make the greatly hyped-car, Tesla, a smart car, along with any other technologically advanced vehicles.
Will cybersecurity be integrated with driving laws?
Preventive and disciplinary laws have already been put in place because of the impact of phones while driving, so similar laws may need to be put into place for cybersecurity.
Being that these smart cars are technologically manufactured, they can be hacked just as a computer or home system can be hacked.
Since the uproar of autonomous or self-driving cars, there have already been class-action lawsuits for cybersecurity issues.
In Cahen v. Toyota Motor Corp., claims about three smart car manufacturers using technology susceptible to third-party attacks or hacking were made by plaintiffs in the Northern District of California. This one specific case was dismissed, but that claim causes intense concern among both consumers and insurance companies.
What would happen if a hacker causes someone's car to stop while driving down the middle of a busy highway? What preventive and disciplinary measures are in place in case an act of such leads to injury or fatality?
Yes, the case was dismissed but it brought attention to many potential problems with smart cars.
Attempts to Mediate Cybersecurity Concerns
Problems to these concerns are in the early stages of being developed. At the federal level, the 2015 SPY Car Act and the 2017 SPY Car Act were proposed as attempts to monitor and regulate the security measures smart car manufacturers use.
However, both bills failed to move forward with Congress.
To assist with the concerns, United States manufacturers have received guidelines and best practices from the National Highway Traffic Safety Administration and Federal Highway Administration since 2016.
Preventative and Disciplinary Measures at the State Level
State legislators have recently begun implementing stricter regulations to combat distracted driving amongst teens and other drivers, and so far, are doing the same to regulate smart vehicles. 
Twenty-nine states and Washington, D.C., have passed legislation, governors in eleven other states have made an executive order, and the last ten states have yet to pass legislation or address issues regarding autonomous cars.
The federal vehicle safety rules that monitor and govern how manufacturer design cars are based on the assumption that a human will be operating the vehicle, so there is no regulation specifically stating there has to be a human driving.
Being there are no federal laws regarding smart cars, each state has the ability to address or ignore the concerns associated with these types of autonomous vehicles.
The Potential for New Federal Vehicle Regulations
In March of 2020, the National Highway Traffic Safety Administration (NHTSA), proposed adjustments to its vehicle safety rules to alleviate the way for the widespread use of self-driving vehicles.
There are sixty federal standards that currently monitor and regulate construction, design, performance, and durability of vehicles operating in the United States.
In the new proposed rules, changes to the language of the current standards would alter the impact of the production of self-driving vehicles.
These adjustments would revolve around the rider safety for autonomous cars that deliver goods and not people; protections required for steering wheels and columns; and how airbags work in a car that drives itself.
They would also reassess recommended seating arrangements for children and clearly define whether "driver" is defined as a human, advanced technology, or both.
Smart Cars and Driving Laws Still in Beginning Stages
Another thing to consider is how police officers will regulate self-driving cars out on the road. Police officers' techniques have already been adjusted for enforcing distracted driving laws.
Since the NHTSA are tweaking these rules to provide autonomous vehicle developers the changes needed for them to run fully autonomous vehicles throughout the states, it is with the hope they would recommend guidance for monitoring these vehicles while on the roads as well. 
Driving laws in the age of smart cars are up in the air during the moment, but based on how regulations and guidance is being formed, it seems smart cars will have more access to the roads than non-smart cars.