Millions of people in our country can't stop themselves from talking, texting, and even FaceTiming when they're driving — according to a distracted driving report by Zendrive.
And it's not that car insurance companies aren't aware of this phone addiction among drivers...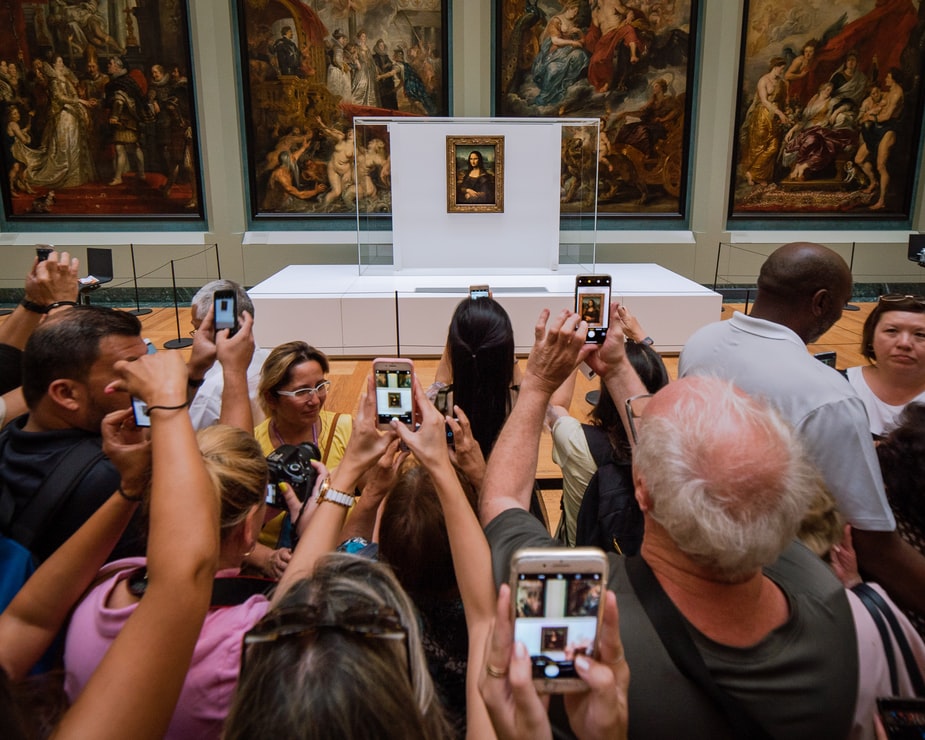 Everyone is tracking your phone usage pattern while driving. At times, insurers can even access your phone records to check if you were using it while driving.
TrueMotion, a smartphone telematics firm, tracks driving and distraction metrics for 8 of the top 20 auto insurance providers in the U.S. market.
Zendrive, another mobile-based driver monitoring tool, tracks around 60 million mobile phones for driving behavior, making it 1 in every 4 drivers.
Cambridge Mobile Telematics tracks distracted driving behavior for 35 auto insurance companies.
A 2019 Distracted Driving poll conducted by the insurance company, Travelers, found that around 77 percent of drivers use their phones while driving to make or pick up calls, and 44 percent e-mail or text behind the wheel.
Auto insurance companies are now using technology to track driving behavior mainly to price policies more accurately. In fact, most companies offer discounts when motorists agree to participate in their driver monitoring program.
Because auto insurance providers have data on how distractions are a part of driving these days, they can help in discouraging this behavior among motorists.
In fact, simply creating awareness about how dangerous distracted driving is can go a long way. According to Cambridge Mobile, distraction level drops by 35 percent in motorists who regularly track their driving data.
How does distracted driving affect insurance companies?
If you're caught texting while driving, you will most probably get a ticket depending on the state you live in. Most states prohibit texting, while many states ban the use of cellphones.
Additionally, if you cause an accident while using your phone, there's a high probability your insurance provider will raise your rates.
As motorists, we might think that distracted driving benefits the pockets of auto insurance providers.
But, that's not the reality always.
At times, the insurance losses from accident claims surpass the premiums these providers earn. In 2016, State Farm incurred claims and loss adjustment expenses of $35.8 billion which led to an overall loss of $7 billion in the auto insurance segment.
The average claimed losses that include expenses for lost wages, medical care, and other out-of-pocket expenses increased by 8 percent for Personal Injury Protection (PIP) claims from 2007 to 2012.
For bodily injury claims, the average losses increased by 4 percent during the same period.
In the year 2013, the average property damage liability claim was $3,231, and the average collision damage claim was $3,144.
Obviously, these claim losses cover all types of accidents. But since distracted driving accidents are on a rise and leading to more claims, you can imagine how much the claim losses are mounting up for auto insurance providers.
As per data from the National Highway Safety Administration (NHTSA), distracted driving crashes accounted for almost 9 percent of the fatal accidents by the end of 2017.
With this rising trend towards fatal crashes from distracted driving, auto insurance companies also have to deal with huge losses.
Another important thing to note here is the reliability of data regarding the cause of an accident. In most situations, motorists lie about the reason that caused an accident.
What company would accept their claim if they were trying to text when the accident happened?
As per Zendrive, almost 69 million motorists use their smartphones while driving each day. This number is much higher than the official numbers with any state or federal agency.
But if motorists are careful and keep their eyes on the road, they can reduce losses for auto insurance companies.
Does distracted driving increase insurance premiums?
One of the common solutions for most insurance providers is to raise your insurance premiums when they notice an increase in distracted driving accidents.
And there have been many incidents of steep premium increases because of a rise in distracted driving.
According to the National Association of Insurance Commissioners, auto insurance premiums have risen by 16 percent since 2011.
In South Carolina, auto insurance rates increased by 8.6 percent in the year 2016. In the preceding three years, the rates were raised by 2.6 percent, 3 percent, and 4.2 percent, respectively. From 2011 to 2016, collisions that caused personal injuries from distracted driving increased from 4,399 to 5,698 as per data from S.C. Department of Public Safety.
In 2018, motorists in North Carolina saw an increase in their auto insurance premiums for the first time since 2009. On average, it was a massive spike of 14 percent.
Another state hit by the damages of distracted driving was Massachusetts. Rates increased by around 10 percent in 2017.
How can auto insurance companies fight distracted driving?
To start with, it would really help if auto insurance companies take a more concentrated approach to reduce the instances of distracted driving by raising awareness about it.
Thankfully, many auto insurance providers are doing their bit by creating graphics, sharing distracted driving statistics, and making videos to communicate the importance of being attentive while driving.
Let's read about additional initiatives insurance providers can take.
Seeking insights – Travelers conducts a distracted driving poll to know and inform about what motorists are doing behind wheels. Regular research about driving behavior will not only help insurers in understanding the risks for underwriting but also discourage motorists from distracted driving.

Raising awareness – Just keeping the insights that insurance providers collect for themselves will not solve the problem in the long run. If they keep raising premiums, it's not likely that motorists will change their driving behavior.
However, communicating about the dangers of distracted driving as well as clearly indicating how it's raising their rates might make an impact.
According to the ConnectedTravel platform, early trials reaped encouraging results. Around 4 out of the 5 participants checked their driving stats daily, and phone use dropped by 40 percent.
Travelers has a section on their website with quizzes, conversation starters, and videos to make people aware of the consequences of their actions. Their campaign focuses on changing the awareness level of people.
They also have an interesting video series — it talks about the stories of how life could have been for people who lost their lives in accidents.
Other car insurance providers such as State Farm, Geico, Allstate, Farmers, and Automobile Club of Southern California also run commercials and campaigns to raise awareness about the dangers of distracted driving.
Driver monitoring programs – Onboarding people for driver monitoring programs or usage-based insurance programs make people self-aware about their driving habits.
When motorists know their driving is being monitored, it pushes them to drive safely. Receiving discounts on auto insurance after safely driving for a certain period of time will further push them to proactively practice safe driving behavior.
Leading auto insurance providers such as State Farm, Progressive, and Allstate already have programs where they offer discounts to motorists if they agree to be monitored during driving.
Phone use blocking technology – Many monitoring programs have shown that drivers who are aware of their phone usage pattern during driving try to stay away from getting distracted.
If motorists are willing to work on their behavior, car insurance companies can encourage them to use apps that stop them from using smartphones while driving.
These days there are many apps that block texts and calls when you're driving. In fact, these apps can even send notifications to callers that you're driving.
Ending Distracted Driving is a Group Effort
Getting rid of distracted driving has to be a group effort where motorists, insurers, law enforcement, and lawmakers each take action to make the roads safer.
The importance of road safety should especially be communicated to teenagers who are new to driving since their lack of experience makes distracted driving even more dangerous.
The economic and human losses from distracted driving accidents are massive, and we need more actionable policies to keep a check on driving behavior.