Looking for lawyers in Elizabeth City?
Looking for lawyers in Elizabeth City, NC? Though Elizabeth City is the "Harbor of Hospitality" legal troubles still occur.
Don't worry here are the top ten lawyers and attorneys in Elizabeth City, North Carolina.
Find a lawyer in Elizabeth City North Carolina. Lawyers in Elizabeth City, NC offer real estate law, criminal law, legal defenses for DWI, family law, traffic tickets, nursing law, business law and Elizabeth City Criminal Defense.
Three Best lawyers in Elizabeth City!
These lawyers have made our top picks for a good reason. They have constantly displayed competence in their work, and have continually represented their clients to their fullest abilities. Additionally, these lawyers offer Free Consultation?
The following Elizabeth City Lawyers may Offer Free Consultation, and offer paid legal advice.
Daniel P. Donahue
548-6676 205 N Water St #1 Elizabeth City , NC 27909
(252) 548-6676
Criminal, DWI, Domestic Violence and Traffic Tickets
Free Consultation
Danny Glover Jr.
406 S Griffin St #B Elizabeth City, NC 27909
(252) 299-5300
Experience Criminal, DWI, Nursing Home and Personal Injury
Free Consultation
Michael P. Sanders
1755 City Center Boulevard
Suite C
Elizabeth City, NC 27909
(252) 331-1628
DWI, Traffic and Criminal Law
Free Consultation
Find a lawyer in Elizabeth City today! Here is a list of Lawyers that practice law in Elizabeth City, North Carolina. If you are in legal trouble fortunately there are many attorneys in Elizabeth City!
It is truly no secret that there are a lot of lawyers in Eastern, NC. There are certainly a lot of skilled practitioners of law and here are a few more of our top-rated attorneys.
More Lawyers in Elizabeth City:
Gary Underhill J.
338-9412 205 N. Water St
Elizabeth City, NC 27909
(252) 338-9412
Criminal, DWI, Divorce and Family
Keith Teague
408 E. Colonial Avenue Elizabeth City, NC 27909
(252) 335-0878
Personal Injury
Lisa Harman
115-A South Water Street Elizabeth City, NC 27909
(252) 331-7855
Divorce and Family
Courtney Smith Hull
Elizabeth City, NC Lawyer
923 Jones Ave
Elizabeth City, NC 27909
Michael Culpepper
Elizabeth City, NC Lawyer 1503 Crescent Dr Elizabeth City, NC 27909
Stephen E. Taylor
905 W. Church Street Elizabeth City, NC 27909
(757) 452-6200 ext. 905
Elder and Estate Planning
Thomas Nash IV
N Water St
Elizabeth City, NC 27909
(252) 338-0140
Business and Real Estate
Whether you have gotten a speeding ticket from a police officer, or you need some help filling your business paperwork, it is important to have a competent attorney on your side. We may not like lawyers when they are on the other side of the courtroom, but a strong and competent attorney on your team is a must have when it comes to being protected by the law.
Find Lawyers Near Elizabeth City, North Carolina
About Elizabeth City, NC
Healing Law is a go to source for finding lawyers in Elizabeth City, NC with listings for lawyers in North Carolina and Virginia. Lawyers and attorneys alike in the Outer Banks area, especially Elizabeth City can be found, and contacted through our growing legal network. For the best lawyers in DUI cases, Criminal Defense, Elizabeth City, NC, legal advice, you can find some of them here. Simply put lawyers in Elizabeth City you can find them here. There are a lot of lawyers throughout the OBX and Elizabeth City area. Finding a lawyer of attorney you can trust is another challenge entirely. At Healing Law you can find contact info for lawyers you can look to. In a lot of areas people often say there are a lot of lawyers near me. So we strive to find the top ran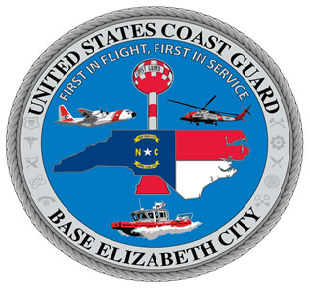 king and highly rated lawyers so you can get in touch with them. Contact information including phone numbers, emails and websites for lawyers in Elizabeth City, North Carolina here.
Here you can find lawyers and attorneys for criminal defense cases, traffic tickets, and family law can be found here. Check out our list of lawyers and attorneys in your area. No doubt about it, there these are likley some of the best lawyers in Elizabeth City, North Carolina.
We don't just list lawyers in Elizabeth City Either, you can also find lawyers and attorneys with law offices in Virginia Beach, and Norfolk, VA. Look here for more information on the best lawyers in Elizabeth City, NC. On this site you can find information for legal defense practices, and the best lawyers for them in your area. We are also always sure to ad legal services that offer free consultations!
To put it simply here you can find some lawyers who offer free consultations for their legal services. In my experience I would seek legal counsel with multiple legal professionals before hiring a legal professional. In Pasquotank county there are a lot of attorneys and we write about them here.
Have information on your favorite lawyers in Elizabeth City, or are a lawyer yourself? We would love to hear from you, reach out to us, we may be able to help you. Whether you are looking for divorce attorneys or traffic ticket defense find them here.
Welcome to your go to source for the best lawyers in Elizabeth City, North Carolina.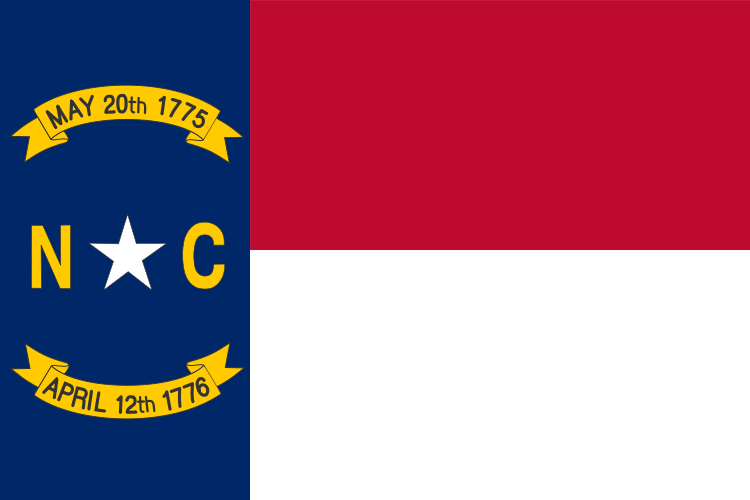 North Carolina Constitution
The North Carolina Constitution is the governing document creating the structure and function of the state of North Carolina.
Preamble
We, the people of the State of North Carolina, grateful to Almighty God, the Sovereign Ruler of Nations, for the preservation of the American Union and the existence of our civil, political and religious liberties, and acknowledging our dependence upon Him for the continuance of those blessings to us and our posterity, do, for the more certain security thereof and for the better government of this State, ordain and establish this Constitution.
Article I
Like most modern democracies, North Carolina guarantees the rights of its inhabitants. There are 30 sections to this article, each outlining a separate recognized right. Many of these sections broaden the rights covered by the Bill of Rights. The state constitution also secures additional rights, for example the right to a public education and to open courts. Also of note, this section specifically denies the state the ability to secede from the United States and declares that each "citizen of this State owes paramount allegiance to the Constitution and government of the United States."[2] Section 37, added in 1995, is the newest addition to this article. This section declares the rights of victims of crime.
Article II
Article II declares that all legislative powers in North Carolina reside in the General Assembly. The General Assembly consists of a Senate and a House of Representatives. The chambers have 50 and 120 members and each house has a term of two years, respectively. Guidelines for the formation of voting districts and qualification for office are also covered.
This article also gives the governor the power to veto legislation in some circumstances. Veto power was denied the governor until 1995 when the constitution was amended. North Carolina was the last state to extend this power to its governor.
Article III
The governor is vested with all executive authority in Article III. The duties of the governor are defined as is the process of succession, should the governor die or become incapacitated. Holders of the governor office are limited to two consecutive terms. The "Council of State," a cabinet like body, is filled with eight popularly elected officials. This article also defines and mandates a balanced budget.
Article IV
Article IV defines the make up the judicial branch of the state and prohibit the legislature from inhibiting its function. Similar to the federal government, the power to impeach state officials and judges is given to the state House of Representatives. The Senate can remove a person from office with a 2/3 majority vote after an impeachment. This article also deals with the necessary qualifications of a judge and confers the power of judicial review with the state's Supreme Court.
Article V
Article V gives the state government the right to tax and puts limits on that right. It authorizes an income tax and also limits the ability to issue public bonds.
Article VI
Article VI provides every person who is at least 18 years, an American Citizen and living within North Carolina the right to vote. This right is denied to felons and people illiterate in English.
This article also sets the eligibility to hold office. To hold state office a person cannot fail any of the following categories:
Younger than 21 years of age.
Denies the existence of God (see Infeasible Provisions).
A person who is not qualified to vote in an election for that office.
Felon.
Already holds a state or federal office.
Article VII
Article VII gives the General Assembly the power to define the boundaries of governmental subdivisions (counties, towns, cities). It limits the distance of newly incorporated town or cities from established cities based on the established city's population. The office of sheriff is provided for each county.
Article VIII
Article VIII defines corporations. It also gives the General Assembly the right to create and regulate corporations.
Article IX
Article IX established public education compulsorily for all able bodied children, "unless educated by other means."[2] The State Board of Education is defined here and given the power to regulate all "free public education" in the state. This article demands that the General Assembly establish a system of higher education and states that higher education should be free, "as far as practicable."[2]
Article X
Article X prevents the forced sale of a person's primary residence to pay for a debt, unless the house was specifically used as collateral for a loan. Females are also able to maintain full ownership of all property they own when they marry, under this article. In addition, life insurance policies that are paid to a spouse or child are exempt from claims of debt from the estate of the deceased.
Article XI
Article XI describes the only punishment methods to be used by the state. It specifically only allows the death penalty in cases of "murder, arson, burglary, and rape."[2] This article gives the responsibility of the public welfare to the General Assembly.
Article XII
This short article states, "The Governor shall be Commander in Chief of the military forces of the State and may call out those forces to execute the law, suppress riots and insurrections, and repel invasion."[2]
Article XIII
Article XII describes the two ways the constitution may be amended, by popular convention or through legislation. The later is the most common way to amend the constitution as the last time the constitution was amended by convention was 1875. In a legislative action, an amendment must pass by three-fifths in both houses of the General Assembly and also obtain a majority of a popular vote.
Article XIV
The final article of the constitution covers topics that do not fall neatly into the previous articles. Topics of sections in this article include:
Establishing Raleigh as the capital.
Establishing permanently the current state border.
Demanding the General Assembly uniformly apply laws to the state.
Allows any law that was legally enacted before this constitution the ability to remain in effect unless the law conflicts with the constitution.
Provides the General Assembly the ability to conserve natural resource by the creation of parks and the enactment of laws.
Source: NC Gov