After a car accident in Minneapolis, you'll likely be stressed out as you deal with the aftermath. You may have serious injuries to heal from, plus you have to deal with the insurance company. There's plenty to keep you busy, but you'll need to be sure you file your case before the statute of limitations runs up.
The statute of limitations for a Minnesota car accident case is six years, however, certain factors may change that. To comply with the state's statute of limitations, you will want to find an experienced attorney to represent you. Some sites like, 1-800-Injured, are good resources that can help you find local accident attorneys and even find medical services.
Below you will find out more about the traffic laws and statute of limitations that apply to statutes of limitations for car accidents.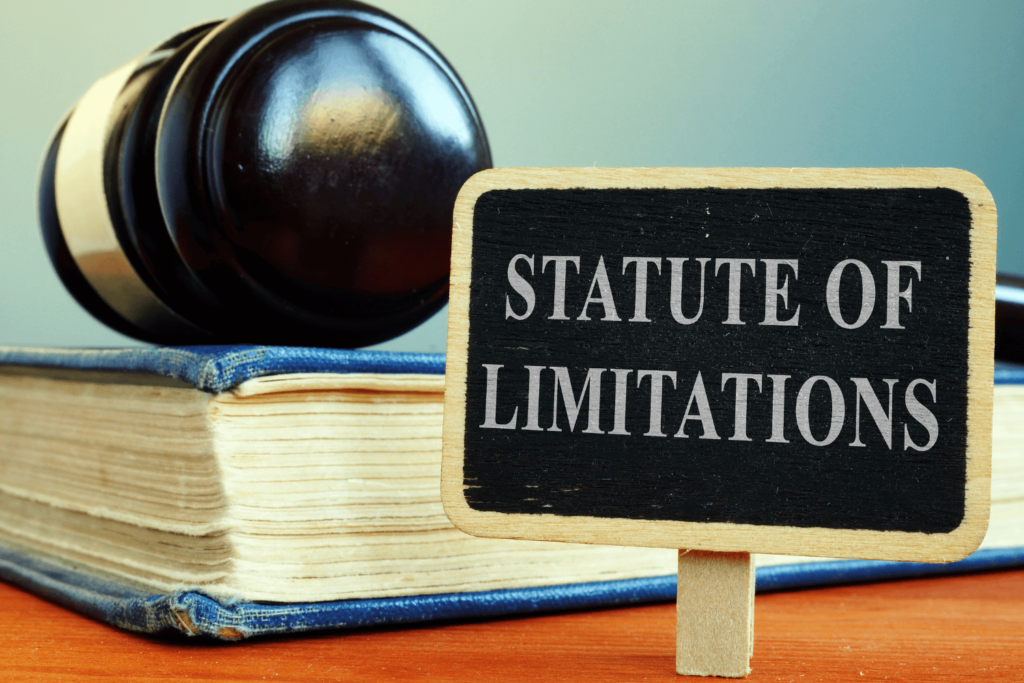 Exceptions to Minnesota Statute of Limitations for Car Accidents
While six years may seem like plenty of time to bring a lawsuit for a car accident, there are exceptions to this rule. These exceptions can make the time you have to file much shorter.
Accidents Involving Death
If this car accident results in someone's death, then the statute of limitations is shortened to three years from the date of death. The surviving family members in this scenario shouldn't delay filing their case.
Accidents Involving Drunk Drivers
Cases with drunk drivers also have an exception to the statute of limitations. A car accident attorney can cover the details more thoroughly if you were the victim in a drunk driving accident, but there is a notice requirement for any bar that may have illegally served the at-fault driver. There is also a two-year statute of limitations for a case against the bar if the drunk driver was out drinking at a Minneapolis establishment.
Limitations Against Car Manufacturers
Even shorter time limits are also imposed when your case is being made against a car manufacturer. If there was a defect in the design of your vehicle, you have a shorter time limit to sue.
Not all of these exceptions shorten the time limits for filing a car accident case. You may get a longer time to sue in certain scenarios, such as with children and teens. This statute of limitations may extend to their 19th birthday.
The statute of limitations for car accidents will ultimately depend on the facts of your case. Only an experienced personal injury lawyer will know exactly what will apply in your situation. This is why you should take advantage of a free initial consultation to discuss your car accident case.
You should never just assume that you will have a full six years to figure things out. Additionally, the longer you wait, the harder it may be to prove that the other driver was negligent. Witnesses may be more difficult to track down as they could have moved away from Minneapolis or may have passed away. Even when you are able to contact them, memories are not as fresh after years have elapsed. It's best to get started as soon as possible to give you a better chance of recovering compensation for all your damages.
Steps to Take Immediately After Your Car Accident in Minneapolis
Car accidents can leave you feeling shaken up, but knowing what to do will greatly improve your chances of receiving compensation in your case. You should first call 911 to report the accident and ask for an ambulance if there are any injuries.
Step 1: Police Report
While the police will make a report that includes photos, witness names, insurance information, and other pertinent details, you should also gather this evidence. Take your own photos and be sure you exchange insurance information with the other driver.
Step 2: Keep Your Cool
Refrain from accusing the other driver of causing the accident, even if you feel certain it's their fault. To that end, never say, "I'm sorry," as a matter of being polite. This could be used against you later on as an admission of fault.
You will need to report your accident to your own auto insurer. Most policies have a clause that requires you to inform your insurer of any collision. However, you are not obligated to speak to the other driver's insurance.
Step 3: Speak with Paramedics
If your injuries are severe, you will want the paramedics to treat you on the scene and transport you to the hospital. Often, many car accident injuries aren't always obvious. With the adrenaline rush from the collision, you may not realize you're hurt. The sooner you seek medical treatment, the better off you'll be.
Step 4: Find a Car Accident Attorney
Car accident lawyers also advise that you never talk about your accident online. If you file a car accident case during the allowed statute of limitations, this could be used against you to show your injuries were not significant.
In Conclusion: What You Need to Know
Above all, you should contact an experienced car accident lawyer. They will take over all the intricacies of your case. Doing this right after your accident will ensure you don't miss those important deadlines, can gather proper evidence, and be able to rely on witnesses before time fades their memories.