Tuesday March 2nd, 2022- Monrovia, Indiana– If you do a quick Google search for "The Peoples Convoy" you will likley see articles talking about small convoys falling apart. But behind the main stream media chatter a large convoy continues toward.
However, the mainline of the People's Convoy has continued to grow since departing Adelanto, California.
According to the traffic escort reports on the CB, they counted 110 18 wheelers and as many as 1000 "4 wheelers" (cars, trucks and campers). CB reports from traffic controls report the convoy being as many as 35 miles long. While this number is likley inflated as many drivers join in only for a short time, or are simply trying to get around the convoy.
The convoy has not blocked any roads and does its best to stay in one lane so everyone can pass. In my experience the traffic has never even reach a stop and go state since California. While the convoy may slow down to wave at supporters ij the Overpass, it is not intentional.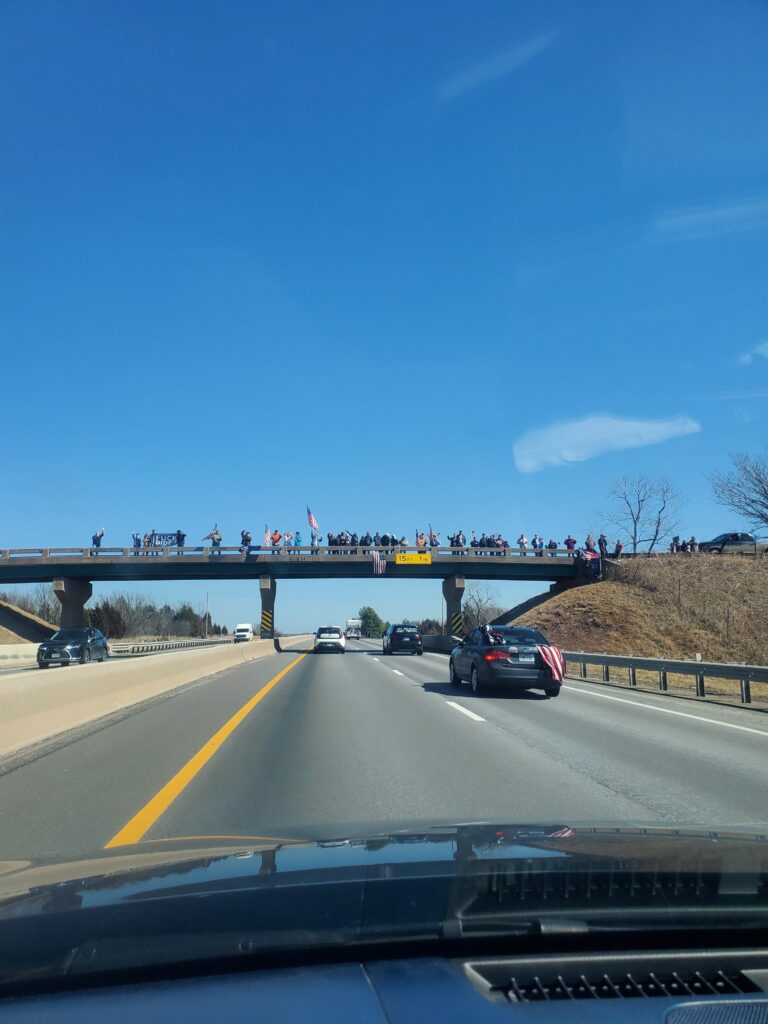 Despite some negative CB chatter on channel 19. The convoy receives overwhelming support nearly everywhere it goes. And many truckers will join in for a few hundred miles before pulling off to drop their cargo. Some even plan on rejoing once the job is done.
As the convoy heads east bound on I-70, many truckers jump on to show their support. And as the convoy rolls through. All be a dozen or so overpasses have been full of supports cheering then on since I caught up with them in New Mexico. And if one overpass doesn't have any supporters, the one behind it will be jam packed.
5 more convoys and 2 motorcycle brigades are reported to be in route to meet the maintline on the way to DC.  Where it is on schedule to arrive Friday March 4th, 2022. With many more convoys across the nation planning to head to Washington DC in the following weeks.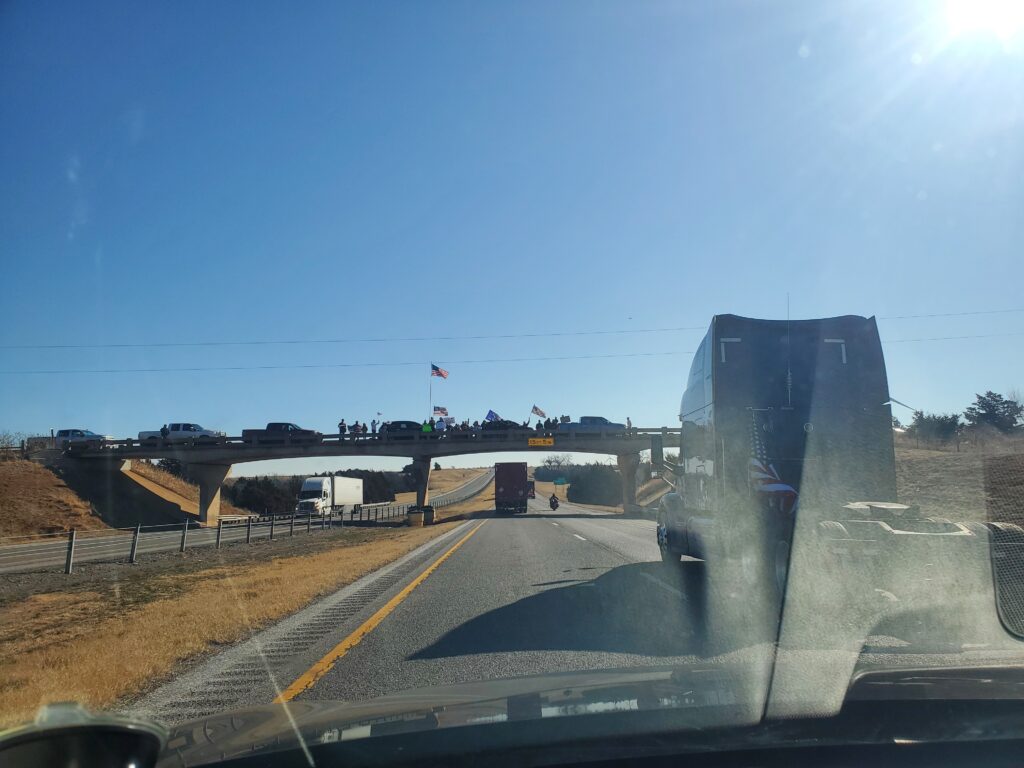 While covering this story on TikTok @healinglaw I have encountered an overwhelming amount bad information. 100s of misinformed people thinking the convoy fell apart. But as the boots on the ground, I have to say this convoy has had almost nothing but loving support everyday, and appears to double in size nearly daily.
Along the route through Oklahoma and Missouri the convoy was escorted by state troppers from end to end.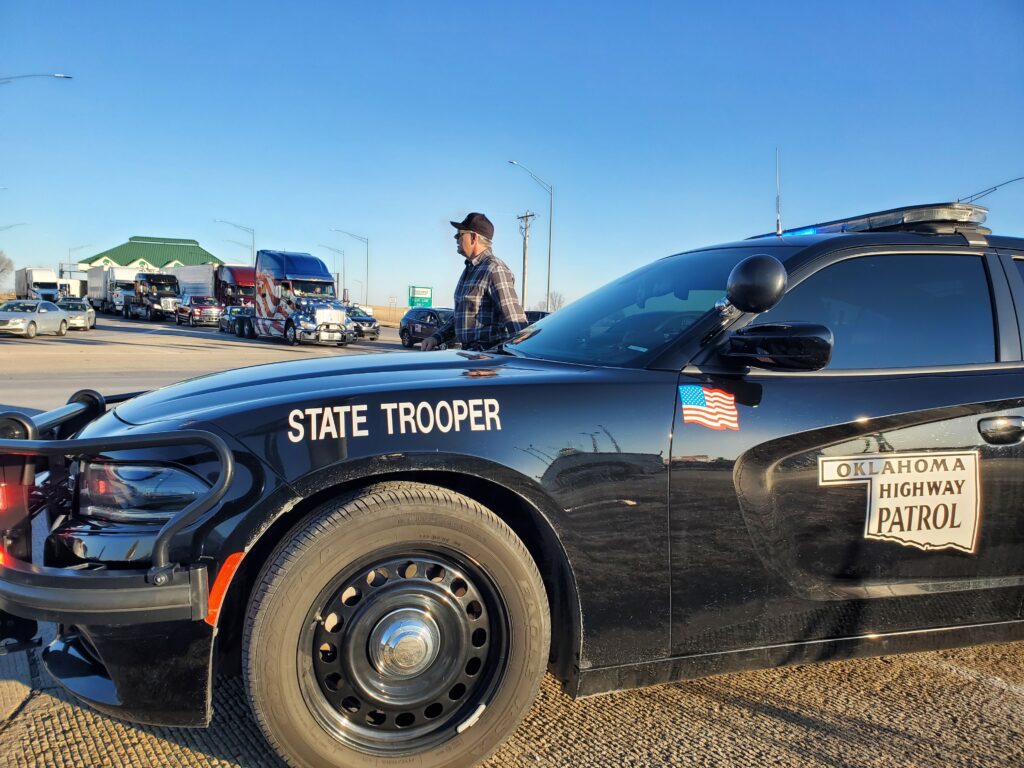 Currently the convoy is in Monrovia, Indiana where they took 2 nights to rest. Next stop is Cambridge, Ohio. The convoy plans to arrive in DC on Saturday. Although it does not plan to go into DC proper.
There has there been calls from organizers to block roads. Though they may ride around the DC beltway. 
Stay tuned for more updates.